Two vacant lots considered premium downtown Cedar Rapids land located at 320 and 330 First St. SE, recently hit the market for sale. This land, totaling 0.386-acres is adjacent to city-owned land where two high-rise developments have been proposed but have not come to fruition over the last several years.
GLD Vice President and listing broker, Adam Gibbs, explained the significance of the proximity to the Federal Courthouse and recent First Street improvements to The Gazette, "…I think someone that wants to be in a more high-profile location downtown will see the value in this location."
Gibbs believes the best use for the downtown Cedar Rapids land would be a mixed-use development that incorporates the lots owned by the city. The land listed for sale combined with the city-owned lots creates the potential for up to a 1-acre parcel.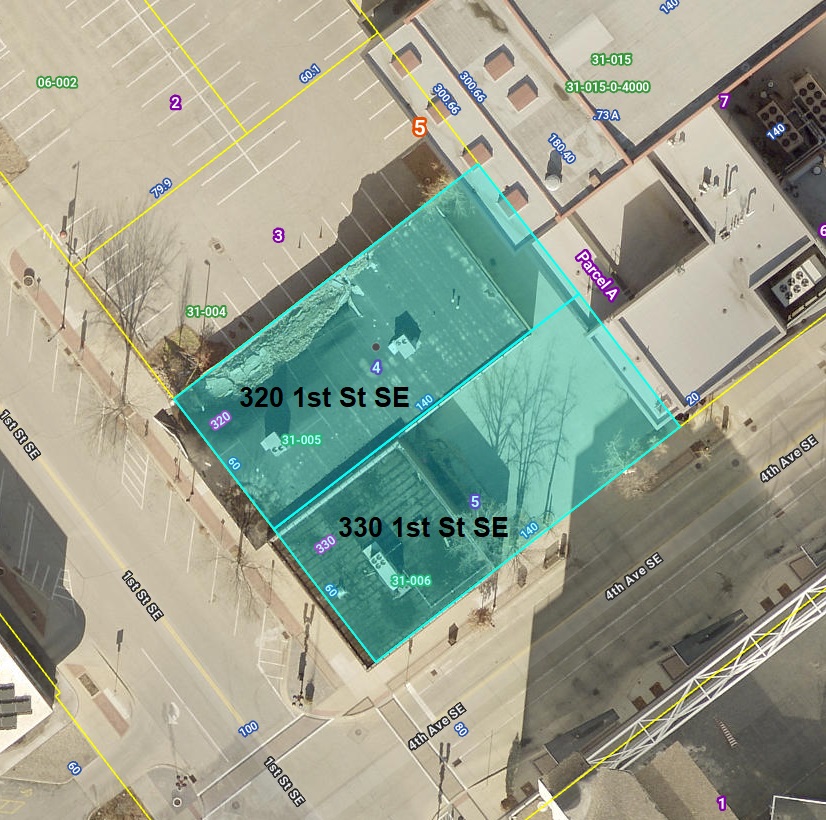 The site is walkable to Theatre Cedar Rapids, the Paramount and other businesses likely to attract overnight guests to town.
Cedar Rapids officials have indicated a need for more housing in the urban core/central business district (CBD) as well as hotel rooms to attract larger events to the Alliant Energy PowerHouse convention complex.
Gibbs anticipates the development incorporating parking and a residential component whether it be housing or a hotel or a mix of both.
When asked how the property was priced, Gibbs explained, "It's difficult to price the property because empty land downtown is sparse, but the $2.5 million price is based on the opportunity it presents. It offers a clean slate compared with some older historic buildings with environmental issues or other challenges that present an obstacle to redevelopment."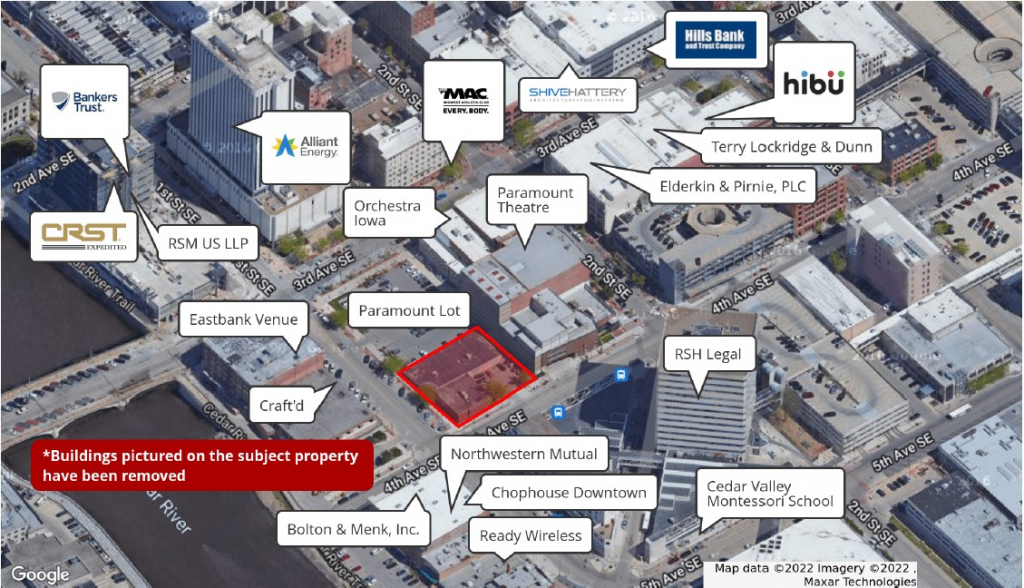 Read more in the news:
The Gazette
Search available Cedar Rapids warehouse, office, retail, land and multi-family properties