Analysis
The figures contained herein focus on the industrial real estate outlook for existing, or currently under construction, industrial buildings including warehouse, flex, commercial and small shop properties.
Owner-occupied special purpose manufacturing buildings do not accurately affect local vacancy or rental rates and are therefore excluded from this analysis.
Market Overview
The Cedar Rapids industrial market consists of approximately 11,000,000 square feet (SF). Entering 2021, the vacancy rate was 5.5% which followed a downward trend, ultimately ending at 0.71%. An uptick in second-quarter vacancy is primarily due to the 198,884 SF former Gazette Color Web Printers building becoming vacant and available. This uptick was quickly absorbed during strong third-quarter leasing activity. The average asking rental rate is  $6.21/SF NNN  which is largely attributed to the cost of new construction.
Looking Ahead
The industrial real estate market has remained robust over the last 36 months and will continue to be active well into 2022. The demand for larger distribution and logistics buildings is largely driven by the focus on current and future supply chain demands.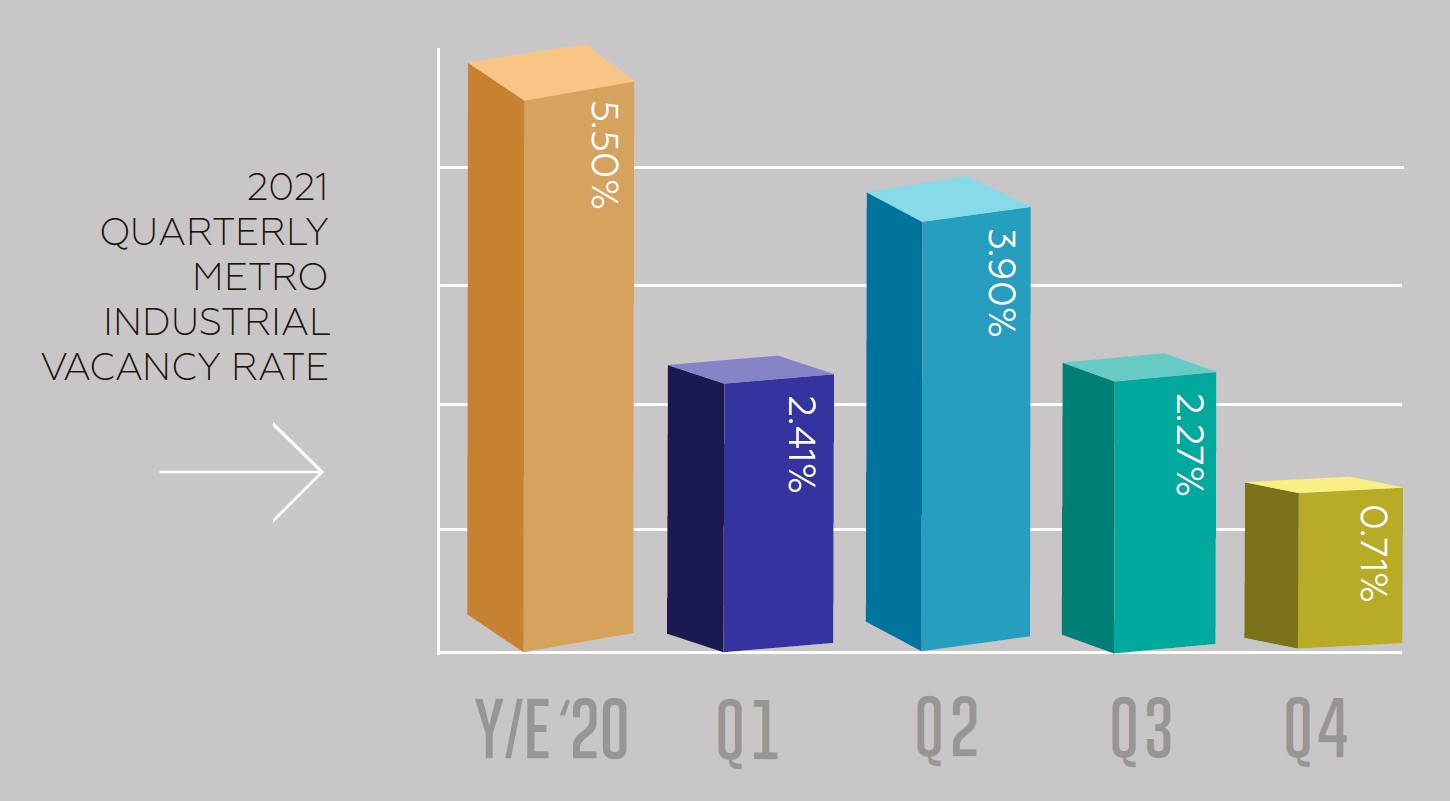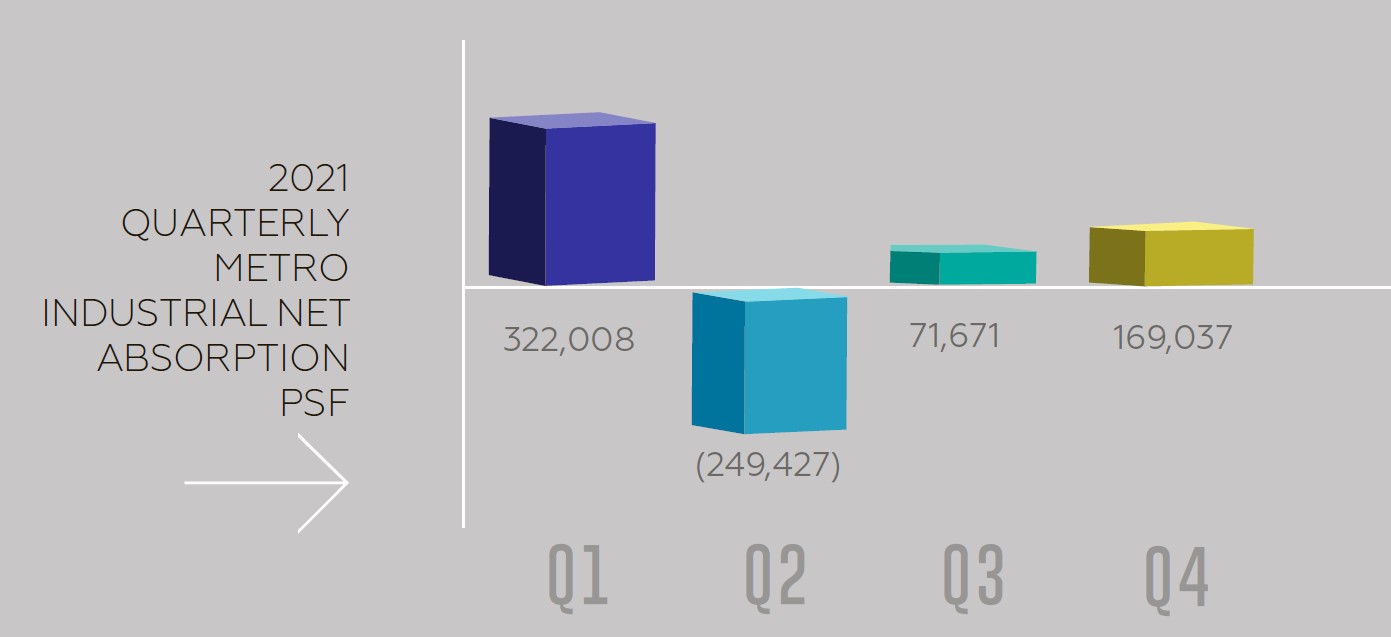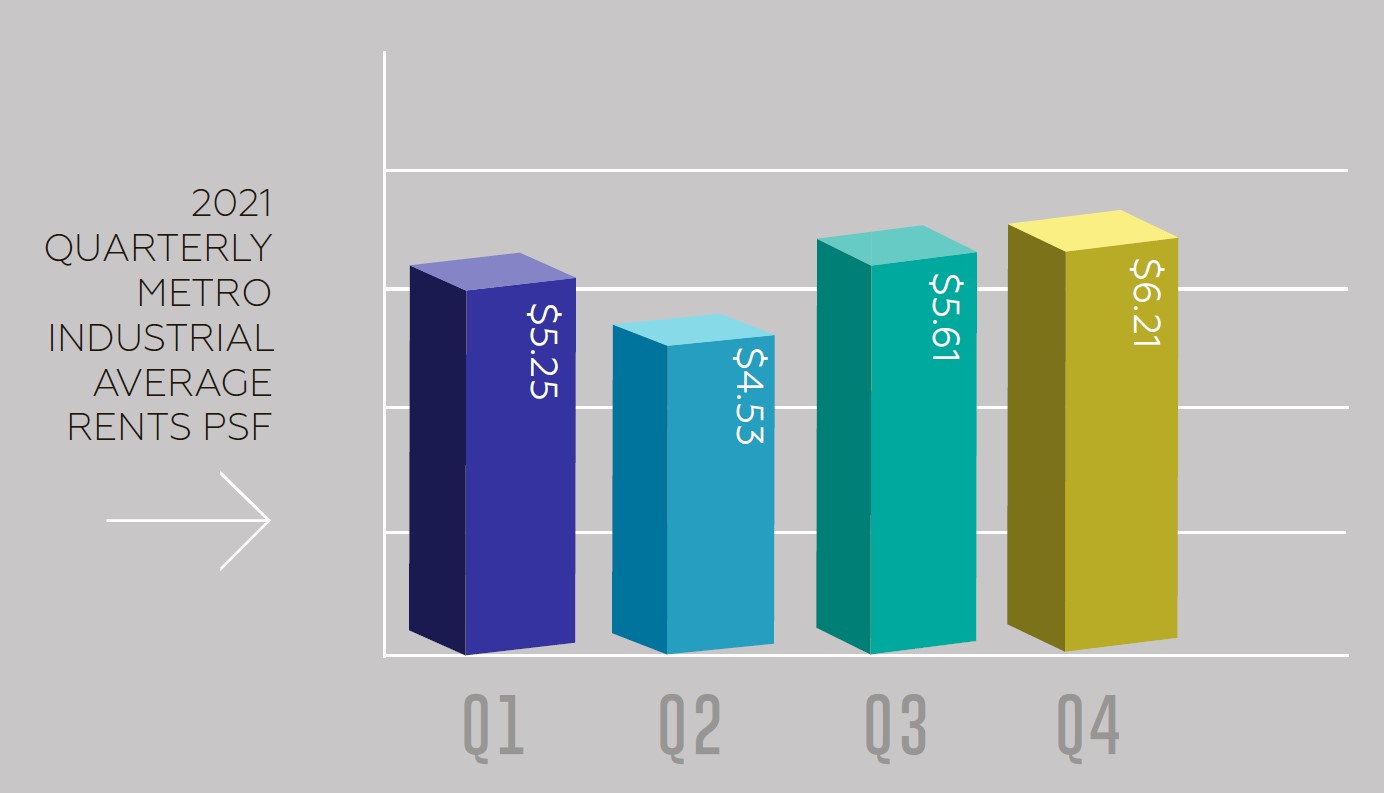 Significant transactions announced or completed